Coming Soon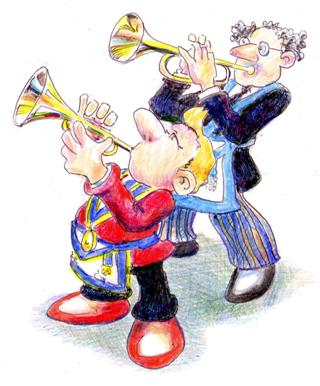 Wednesday 6th March 2019:
Mitre Lodge 7321 at St Saviourgate, York, has invited the Daggards to perform The Chapter Experience which is open to all Masons from Entered Apprentices and beyond. This zany presentation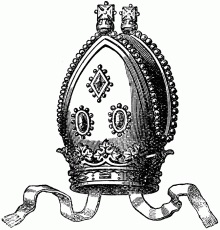 explains in typically dramatic Daggards fashion what the Chapter is about. But even well experienced Royal Arch Masons have remarked how interestingly informative it is; you are exhorted to come along and find out for yourselves. To ensure a place at the Mitre Festive Board, contact Worshipful Brother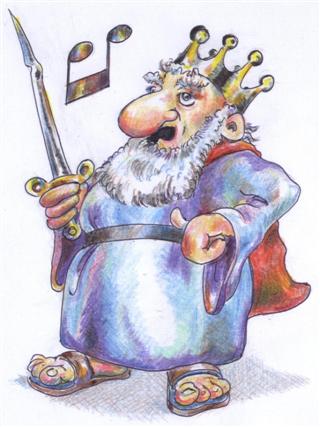 Richard Perrin (Secretary) by emailing him on mitre7321@gmail.com or (by exception) calling on 07901 227363. Bookings must have been received by Friday 1 March and will be confirmed by a response. The Lodge tyles at 1845 prompt at the Masonic Hall, St Saviourgate, York YO1 8NN.
There is limited parking at St Saviourgate, though there is plentiful parking within the nearby City Centre car parks; please see https://www.york.gov.uk/ParkingAndTravel 
Tuesday 4th June 2019: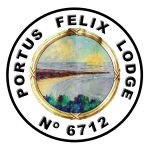 Portus Felix Lodge 6712 has invited Daggards David Terry and Eddie Wildman to present Festive Board Entertainment in June; a light-hearted look at the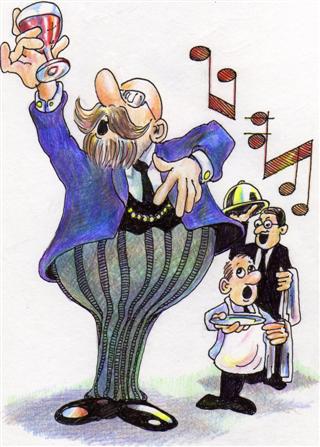 music used after the Lodge meeting is over. This performance will follow the brief meeting upstairs; ladies and non-Masonic guests are encouraged to attend.  The Lodge meets at the Masonic Hall, 27 Rutland Street, Filey, North Yorkshire, YO14 9JA tyling at 7:00 pm prompt. Contact the Secretary, John Norton on info@fylingdalesservices.co.uk or the WM, John Colling on cherriesfiley@talktalk.net to book a place at this summer event.
Street parking is limited, especially during the holiday season. You are advised to allow sufficient time to find a space!
Wednesday 17th June 2019:
St John Lodge 1736  in Halifax, in the Province of Yorkshire West Riding,

has invited Daggards Terry Lynn and Eddie Wildman to present Festive Board Entertainment for the celebration of the 100th birthday of Ronnie, one of the members. The date is by special dispensation;  RW Bro David S Pratt, Provincial Grand Master will be present for the occasion. The Lodge meets at the Masonic Hall, Blackwall, Halifax, HX1 2EH. Further details to follow - watch this space!