Coming Soon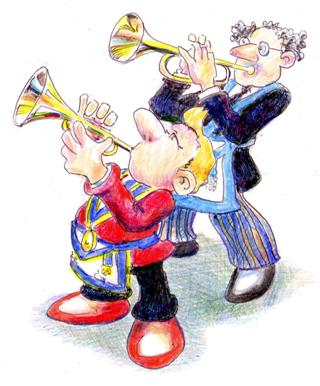 Saturday 25th May 2019: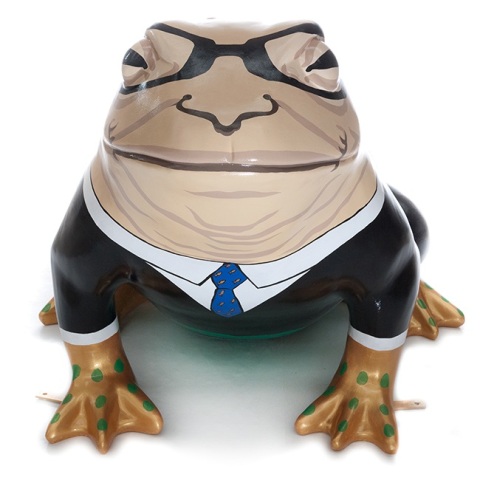 There will be a musical soirée on behalf of the Homeless in Hull and Cancer Research promoted by the Daggards. The entertainment is to be by pupils and ex-pupils and friends of Eddie Wildman, at the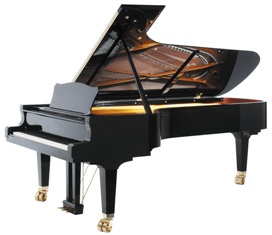 Philip Larkin House, 105 Newland Park, Hull HU5 2JD, by the very kind permission of Miriam and Billy. Entry is by ticket only and places are limited. Contact eddierwildman@gmail.com soon if wishing to attend!  
Parking at the house is limited; there is on-street parking nearby.
Tuesday 4th June 2019: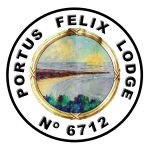 Portus Felix Lodge 6712 has invited Daggards David Terry and Eddie Wildman to present Festive Board Entertainment in June; a light-hearted look at the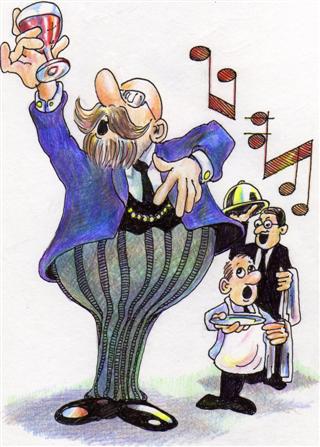 music used after the Lodge meeting is over. This performance will follow the brief meeting upstairs; ladies and non-Masonic guests are encouraged to attend.  The Lodge meets at the Masonic Hall, 27 Rutland Street, Filey, North Yorkshire, YO14 9JA tyling at 7:00 pm prompt. Contact the Secretary, John Norton on info@fylingdalesservices.co.uk or the WM, John Colling on cherriesfiley@talktalk.net to book a place at this summer event.
Street parking is limited, especially during the holiday season. You are advised to allow sufficient time to find a space!
Wednesday 5th June 2019: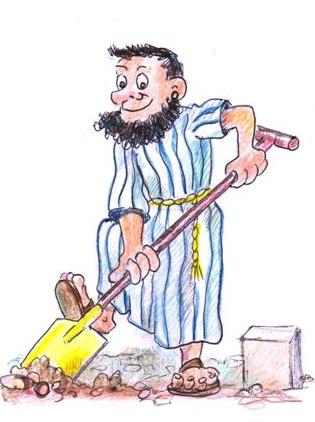 Kingston Lodge 1010 is being visited by a team of Provincial Officers and on this occasion Mike Noble and Eddie Wildman are putting on The Chapter Experience - a zany, light-hearted explanation for Craft Masons about the "The Fourth Degree". Book in early to enjoy a legendary Beverley Road Festive Board by contacting Secretary Neil Armstrong email muchcussing@msn.com or telephone him on 01482 820580. The Lodge tyles at 1800 hours.
There is excellent on-site Parking at 69 Beverley Road HU3 1XL, but be cautious about the bus lanes, which are monitored by cameras. If your car number is not registered at the Lodge, be sure to sign in on screen in the reception area to avoid a fine.
Thursday 27th June 2019: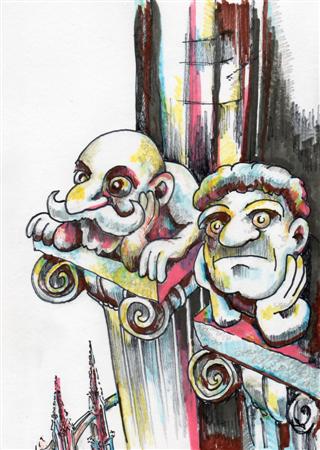 Minster Lodge 4663 in York is hosting a Daggards' performance of The Medieval Engineers with W Bros Terry Lynn and Eddie Wildman at the Masonic Hall, St Saviourgate YO1 8NQ. On this occasion the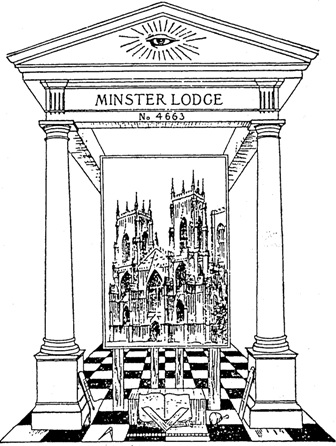 Ladies are invited: the Lodge will open and close after which the visitors will join the Brethren to witness this light-hearted entertainment, then there will be the festive board downstairs. As the dining room is limited to 78, you are advised to book early to avoid disappointment.  Book through the Lodge Secretary, David Gibson email minstersec4663@outlook.com The Lodge tyles at 6:45 pm.
There is a car park adjoining the Lodge building, but you are advised to get there in good time to secure a place.
Wednesday 17th July 2019:
St John Lodge 1736  in Halifax, in the Province of Yorkshire West Riding,

has invited Daggards Terry Lynn and Eddie Wildman to present Festive Board Entertainment at the Masonic Hall, Blackwall, Halifax, HX1 2EH. RW Bro David S Pratt, Provincial Grand Master will be present for the occasion. The Lodge tyles at 7:15 pm. Further details to follow - watch this space! 
Tuesday 26th November 2019: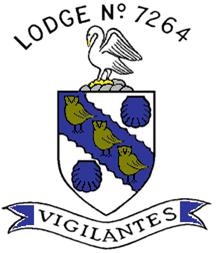 Vigilantes Lodge 7264 does not meet in December, so the Brethren traditionally begin their Christmas celebrations early. This Lincolnshire seaside Lodge is inviting wives along to be entertained by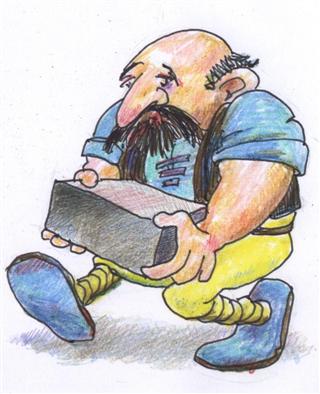 the Daggards' Medieval Engineers on the fourth Tuesday in November, tyling at 6:30 pm and you are advised to book early to ensure a place at the festive board. The Masonic Hall is at 1, King's Road, Cleethorpes, DN35 0AJ. Contact the Lodge Secretary, Paul Aitken preferably by email: paulhelen.aitken@hotmail.co.uk or by telephone: (01472) 310996. 
There is excellent on-site parking at the Lodge.
Tuesday 29th September 2020: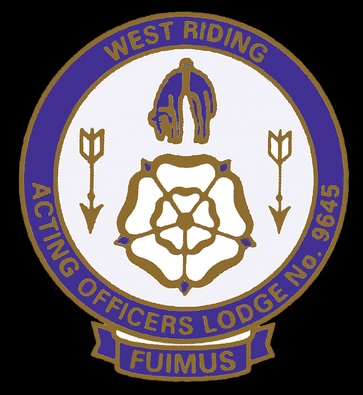 West Yorkshire Acting Officers Lodge 9645 is meeting at the Masonic Hall Barnsley (11A Cockerham Lane S75 1AT) for a Daggards performance of Writing the Minutes.  The Lodge tyles at 6:45 pm prompt. The Lodge is peripatetic, moving between various locations under the direction of the (currently elect) WM, Peter Firth. Watch this space for further details (or contact the Secretary at vic.t.johns@talktalk.net) 
Barnsley Masonic Hall has a decent on-site car park.